B & T Advertising- Your Best Choice For Banner & Text Ad Advertising!



At B & T advertising- We Specialize In Unique Banner And Text Ad Rotation Advertising!
You Can Put Your Banner And Text Ads On 1000's Of High Traffic Sites With A Single Click!
How The B & T Ad Rotator Works.
You Purchase Ad Packs Of Banner Or Text Ad Impressions. After Setting Up Your Ad, It's Shown As Quality
Advertising In The Form Of Banner And Text Ad Impressions That Will Rotate Through Out Our Network.
We accept 468x60, 234x60 & 125x125 banners. Text ads are shown as 234x60 half banners as you can see here!



Using Our Unique Rotation System- Your Ads Will Show On Tons Of Sites. In-Fact, We Have Partnered With
Over 5500+ Hi Volume Traffic Web Sites, Blog Sites And More. We WILL Drive Traffic To Your Web Sites,
Businesses And Affiliate Links! Get Your Banners And 3 Line Text Ads Showing Today, Just Sign Up-
It's FREE!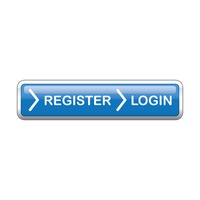 To Purchase A Stripe Ad Click Here!